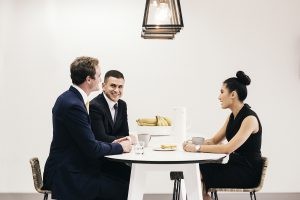 Buying property is expensive, and it can cost even more if something goes wrong. That's why it's important to have a good team of professionals to support you.
Summary of important things to know
Find a lawyer or conveyancer before you start looking at properties. Buying can move fast when you find something you like.
We recommend you hire a qualified property inspector to check a property before you make an offer.
Paying professionals to help you is a good investment. The cost of not getting sound advice can be very high if things go wrong.
The real estate agent will answer your questions, but remember they work for the seller, not for the buyer.
It's helpful to have support from family and friends during the home buying journey too.
Source: https://www.settled.govt.nz/buying-a-home/thinking-of-buying/building-your-support-team-when-buying/